News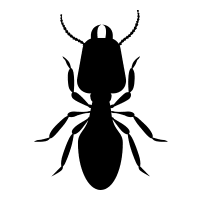 Big update
:UserName, welcome We're glad to announce that we have had one of the largest updates in the history of the browser.Updates have touched almost all areas of the browser.And so let's get down to business.
Productivity
Improved browser speed. Now the browser will spend less RAM, which will affect the comfort of working on weak computers.

Next on the list is a new feature for fine-tuning profiles, which will help make your profiles even more unique. If you do not want the flexibility to customize your profile, the browser will always do this automatically.
Number of the processor cores
The option allows you to configure the number of cores on your virtual profile = computer.

RAM size
In addition to the number of cores, you can specify the amount of RAM. The amount of memory and the number of processor cores allow you to make an even more unique profile.

Geolocation and Lat Lng Map
An interesting option that will be an additional protection against the detection of your real location. In addition to the city of your Proxy-service, you can also select the corresponding location of coordinates.

To select the coordinates you just click on the link on the map and select the location.

MediaDevices
Optional unique parameter that allows you to emulate the number of connected Audio Devices on a profile.

Optional screen change
Now you can decide for yourself whether to resize the window on a specific profile.

Profile description
A small addition that you can fill out when creating a profile. This information is visible only to you in your account.
Another big innovation is the default settings, which you can specify, and all new profiles created by you will already be the default parameters.
You can set such parameters:

Default time zone for new profile
Default language for new profile
Default heater for new profile

We also expanded the format for the import of cookies. Now it supports Netscape cookies-format.
And an important update concerns Proxy.

If you use Socks4 and Socks5 proxy and have some difficulty with the connection, you can manually specify one of the following parameters depending on the type Proxy:
username:password@127.0.0.1:1212|socks4
username:password@127.0.0.1:1212|socks5
Just add it to your proxy in profile.
We remind you that you can always offer your Ideas in eponymous section.

We are waiting for your comments to this update.
---