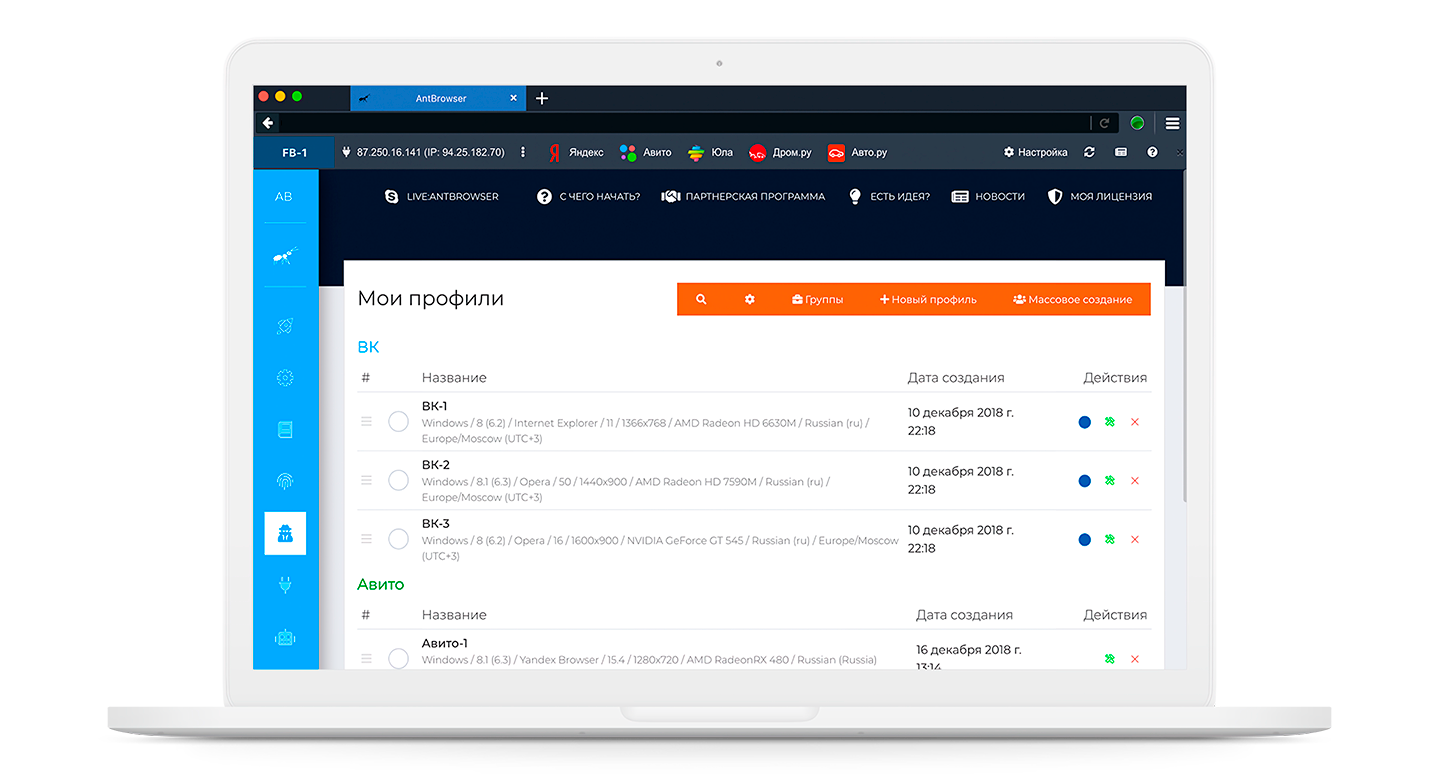 Browser for working with multi-accounts
Professional tool for working with an unlimited number of accounts in one computer
Register
How the AntBrowser will help me in my work?
The AntBrowser – universal high-quality tool that is guaranteed to simplify your work and as a result will increase your income.
Avito
The browser is ideal for the simultaneous management of 10-20 or more accounts with ads in any cities and topics.
Youla
Similarly, as with Avito, the browser will allow you to register and maintain an unlimited number of accounts with ads.
Facebook
For those who are engaged in pharming of accounts and arbitration and are tired of messing with virtual machines.
Vkontakte and SMM
For SMM professionals and not only. Easy maintenance of unlimited number of profiles in any social networks.
Bookmakers
Every self-respecting forklift should be armed with a handy tool for multi-accounts.
Other services
Online games, polling services, mass comments, etc. Wherever you need to have more than 1 account AntBrowser will help you.
Simple and intuitive interface
Who said that a professional tool must be difficult? You simply create a profile and select it for work. Anyone can cope even with average PC knowledge.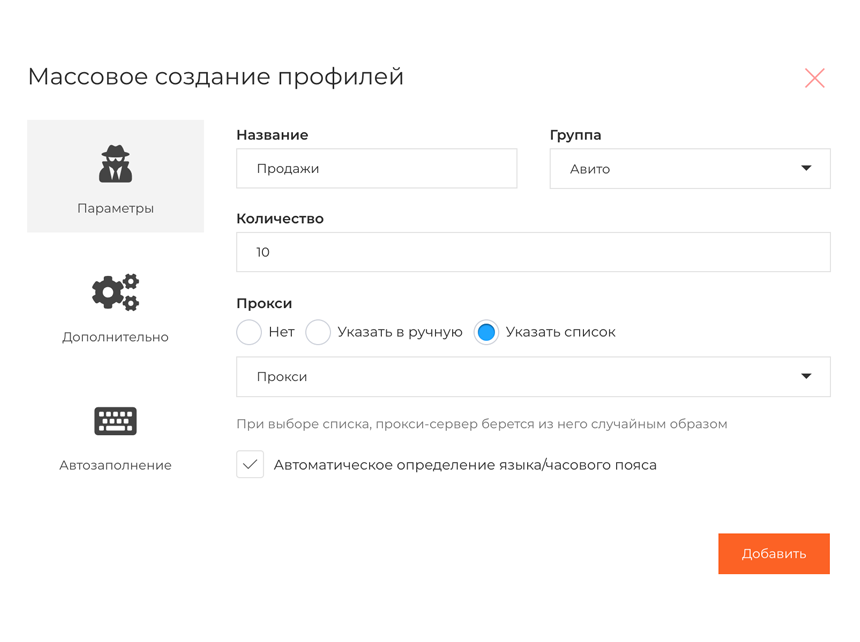 Creation of profiles
In this section, you can easily and simply create a new profile. Each profile - a unique computer.Imagine that you have an unlimited number of different computers in one window.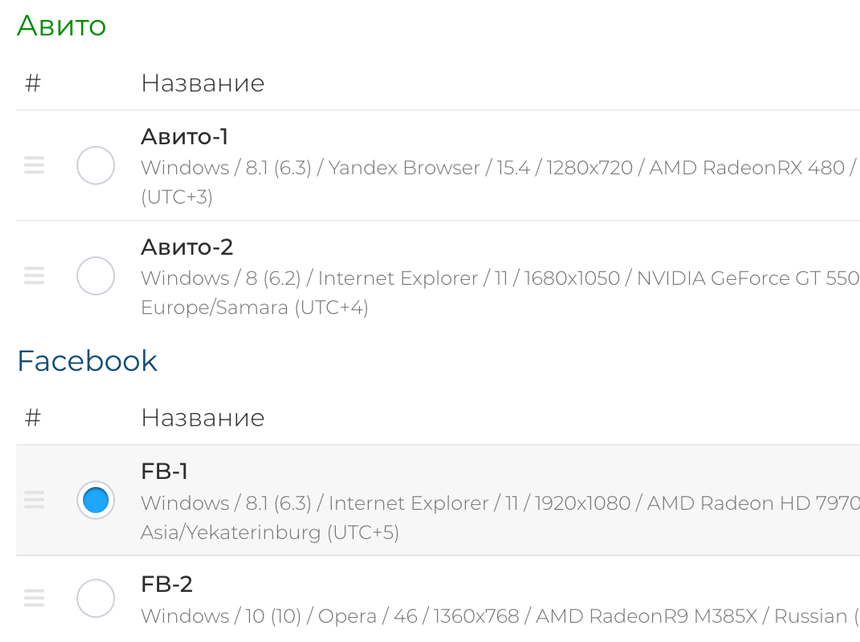 Profile switching
Choose your unique computer and work with it. You can switch between profiles, both in your account and directly from the browser. Everything is very easy and intuitive.
Some interesting numbers
Our clients daily increase their income and reduce work time
Reduced by
110

%
while working with accounts
Increased by
47

%
income to your clients
Reduced by
90

%
number of bans and account locks
We bypass the following checks
Fonts, CSS, Plugins, MimeTypes, Timezones,
Canvas Fingerprint, WebGL Fingerprint, Audio Fingerprint, WebRTC, Firefox Leaks
Each profile has unique IP, UserAgent, TimeZone, Lang, ScreenSize, Video Card and other parameters that allow you to be sure that each profile will be indistinguishable from a real computer.

Each profile stores all your Cookies, Tabs, Cache, which allows you to return to work from exactly the same place where you completed it.

Additional modules for Avito, that allow you to receive messages from all your accounts and send complaints to competitors accounts.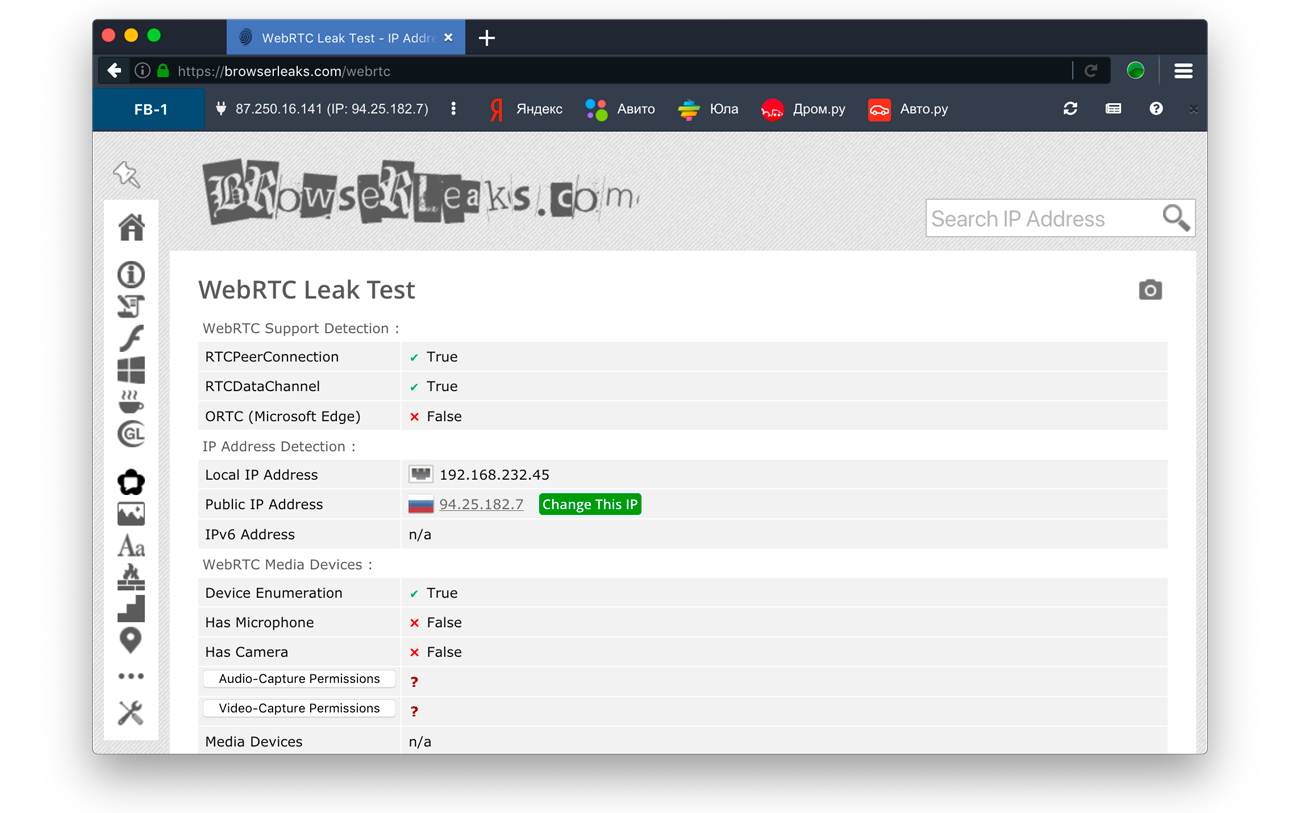 Teamwork
Work with AntBrowsereasy and comfortable for everyone, including the teams, because many functions are available to them, including:
cloning and transferring profiles between team members

creation of shared resources (proxy lists, user-agents, heaters, interlocks)

synchronization of profile data between devices

easy license management team members
The AntBrowser can be compared with a scalpel for the surgeon, a hammer for the builder, scissors for a hairdresser. Everyone, regardless of the scope of activities will be able to appreciate its capabilities.
Register
Reviews
More than ourselves, only our customers can say about us.
"Удобный в работе продукт, приемлемая цена, молодцы!) Есть несколько нюансов в функционале, при их исправлении и добавлении пары функций этот антидетект будет на все 5 звезд))"
MegoBite
"Поддержка очень порадовала, проконсультировали по всем вопросам и моментально, первый раз такой сервис вижу. Плагины хрома с авито не работают особенно в недвижке, а этот браузер дает практически каждое обьявление без проблем. В общем всё супер"
vladi push
"Хороший продукт за свои деньги. Есть куда расти, много нужно чего добавить, для идеальной работы, поэтому пока 4 звезды. Поддержка качественная и решает вопросы."
Большой Брат
"Отличная программа, стоит своих денег. Все охватывает. Если бы еще можно было через нее фото делать для авито. Стала идеальной)"
Николай
"1) Тех поддержка на отлично 2) Комфорт и удобство на отлично 3) Функционал на отлично 4) Скорость работы - хорошо Рекомендую к работе! Хороший продукт."
Владислав Макаров
"Браузер. Занимаюсь арбитражем ФБ. Пользовался двумя другими известными продуктами. Этот удобнее и быстрее в разы. Настроил браузер под себя (закладки и расширения). Сомневался как Вы и взял полноценную дэмку, с ней прошел тесты на браузерликс или вижн(успешно). PS Потом сразу оплатил. Поддержка. Превосходи ожидания. В телеграмме отвечают за 2-10 минут. Это очень быстро по сравнению с другими. Вам обязательно надо попробовать, если ищите крутой антик за вменяемые деньги."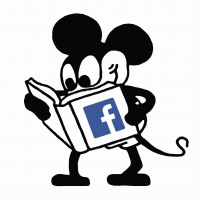 Mr Owner
Payment
We are against market monopoly and for healthy competition.
Therefore, our prices are always democratic and affordable.
Full access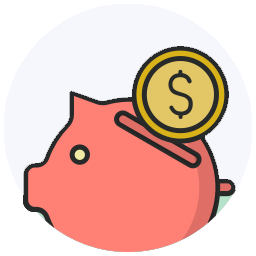 1990 RUB
The cost of monthly access to all functions of the browser without restrictions. A free trial period in 1 day is automatically issued after registration.
Buy
Payment methods
Do payments convenient for you

Still have questions?
You can write your question in the feedback form or in Skype of support service.